FotoPlus X Deichtorhallen Hamburg: New Exhibition by Jerry Berndt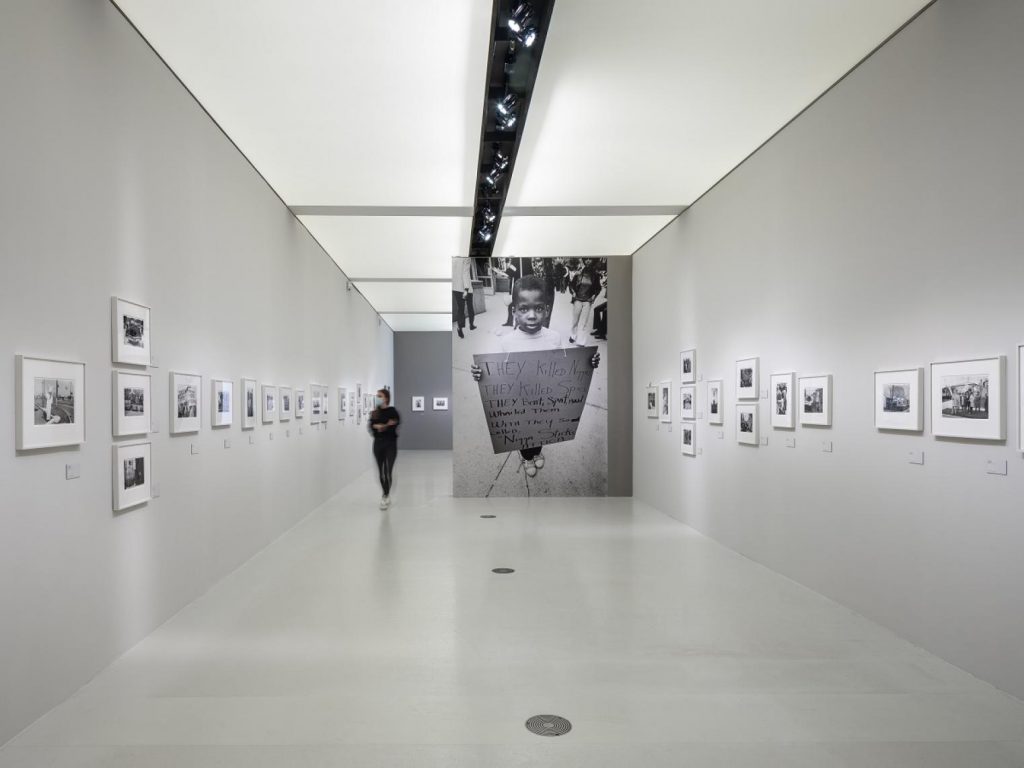 Hardly any other photographer documents the American society between the 1960s and 1980s as impressively as Jerry Berndt. Photographs from an oppressive but historically significant transition phase are shown in the exhibition "Beautiful America" at Deichtorhallen Hamburg. Jerry Berndt (1943–2013) combines photo journalism with road and documentation photography to capture the unresolved conflicts of the country. The U.S. photographer's works tell stories of political tensions, poverty, racism, protests and the newly arising fight for civil rights.
The viewer sees the cultural and social living conditions of different social classes. With his camera, Jerry Berndt goes to shopping malls, restaurants, impoverished neighborhoods as well as parades and protest marches – the subtle societal difficulties are visible everywhere. His photos show evidence of historical upheavals while documenting deeply rooted hardship and new hope at the same time.
The evocative works can be seen until February 28, 2021 at Haus der Photographie. The exhibition was curated by Dr. Sabine Schnakenberg in cooperation with Jerry Berndt Estate. In presenting the historically significant works, the exhibition center uses – also in a supplementary way – large-format laminations from WhiteWall.
Video introduction of the exhibition
Dirk Luckow, director of Deichtorhallen, appreciates WhiteWall as a cooperation partner and considers the collaboration as an important contribution to ensuring gallery quality at Haus der Photographie. "We are excited about our cooperation with WhiteWall as a competent partner for photographic reproduction techniques" Luckow says. The works of Jerry Berndt are the starting point of the first exhibition supported by WhiteWall, and other renowned photographers will follow in the future.
Information about the exhibition here
Beautiful America | Jerry Berndt

Deichtorhallen Hamburg
Haus der Photographie
Deichtorstrasse 1-2
20095 Hamburg

Dienstag – Sonntag, 11-18 Uhr
Montags geschlossen